Procedure For Elaboration of MBOX Conversion
See the complete process of conversion via advance and effective tool. The software simply converts all MBOX emails with attachments embedded in email file like images, text, PDF etc with perfection. Follow the simple and proper screenshots to know how to convert an MBOX file to a Outlook data file .pst with an ease.
Step 1
Go to Start Menu » Programs » Select MBOX Converter. Click on the "Add File" button to start the process.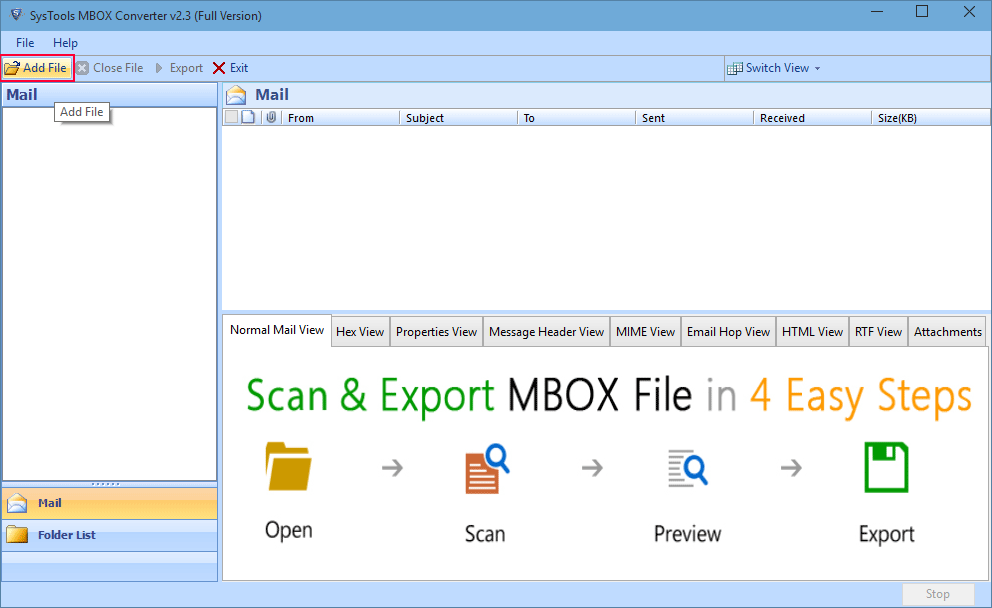 ---
Step 2
Select an email application from the list or select "MBOX Files" option to select an MBOX file of any email client and click on Next button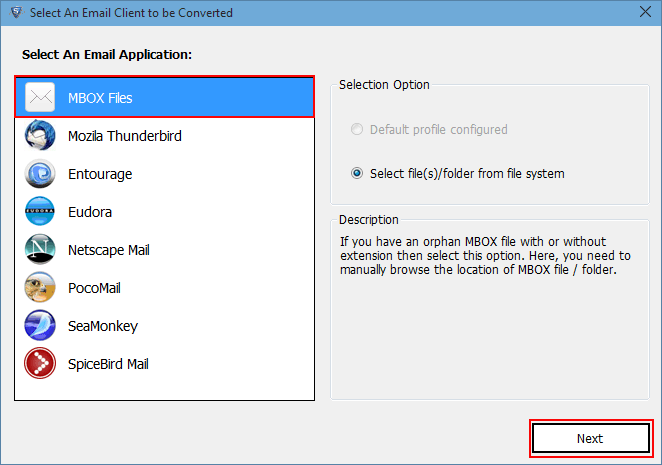 ---
Step 3
Press Browse button, after clicking on "Process" button a popup window will open.

---
Step 4
Select the desired MBOX file from your computer and click on "Open" button.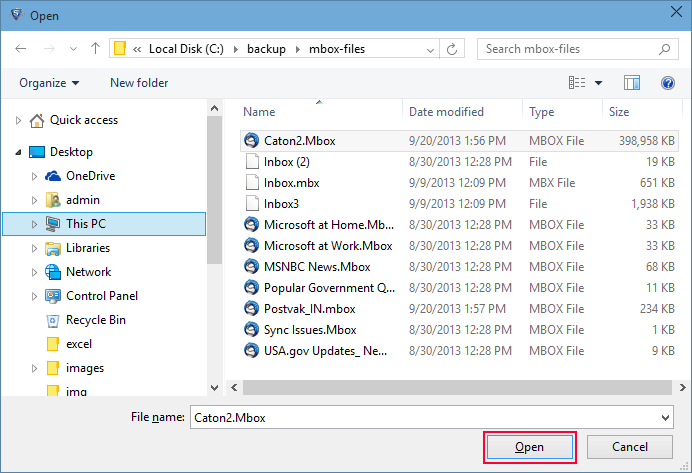 ---
Step 5
If you want to browse a folder containing multiple MBOX files, then check "Use Folder Mode" and click on Process Button.

---
Step 6
Browse a folder from your PC where all MBOX files are stored and click on OK button.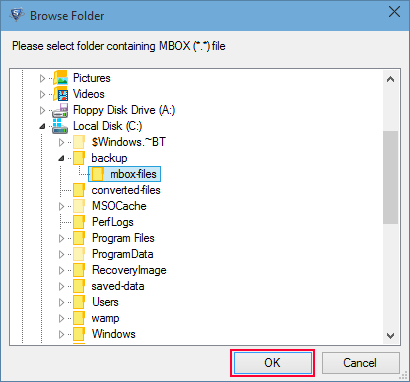 ---
Step 7
Once you select an MBOX file or a folder, the tool will start scanning selected files. You can also pause the process just for a moment meaning by clicking on Stop button.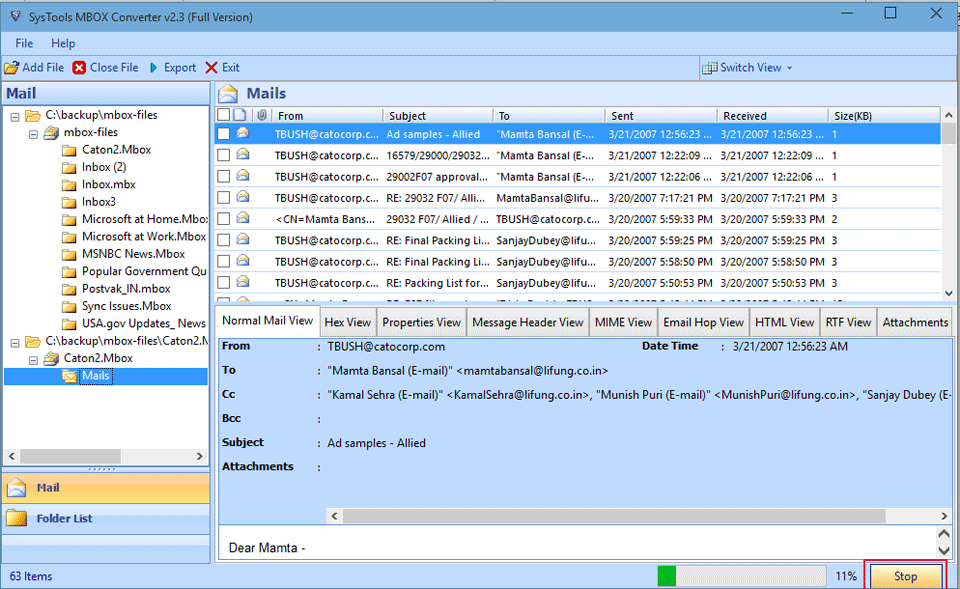 ---
Step 8
The tool provides 9 different view modes, you can see a preview of emails by selecting a required view mode (normal mail view is recommended)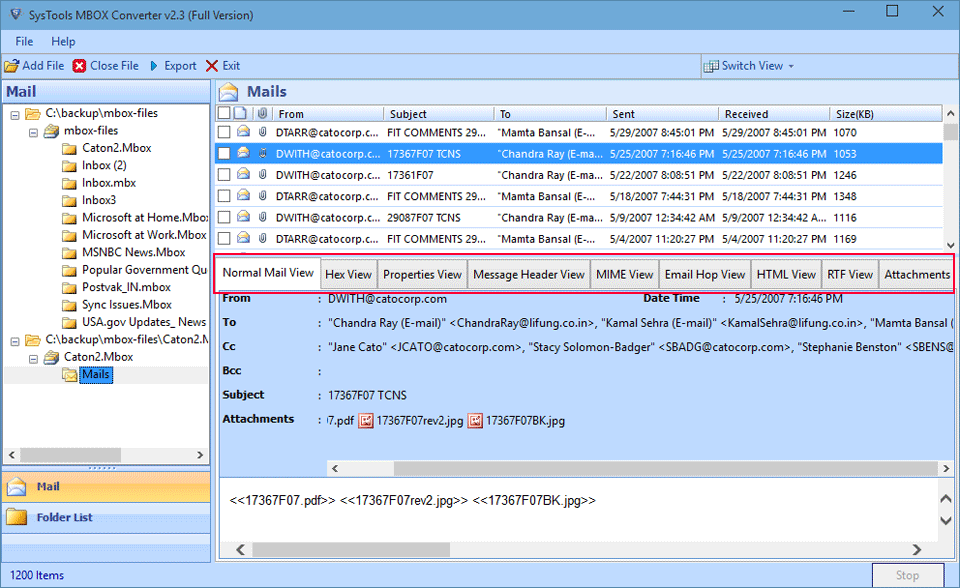 ---
Step 9
As per your suitability you can change the view of emails by selecting "Switch View" option.You can change the view to " Vertical or Horizontal".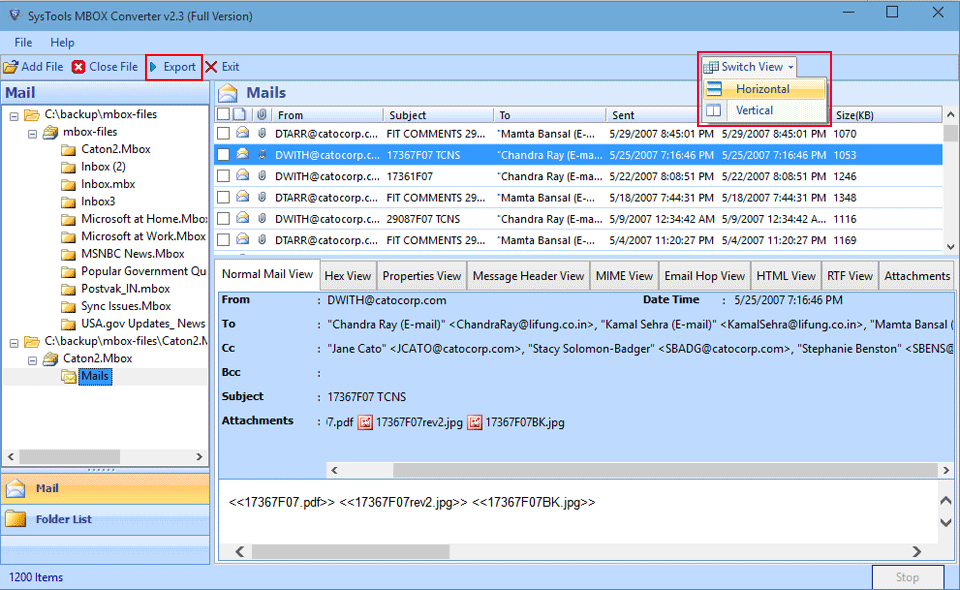 ---
Step 10
After clicking on "Export" option a popup window will show the following options:
PST: Choose this option, If you want to export your emails in PST format.
You have one more option, i.e. "Split PST"by selecting this option you can break up a PST file by size in GB or MB individually.
MSG: Select this option, to export emails into MSG format.
EML: This option exports your emails into an EML file format.
NSF: This option converts MBOX to Lotus Notes file format easily.
On selecting MSG or EML file you will get a Naming Convention option to set a common naming pattern for all emails that will be created.
To save the exported file, browse the destination where you want to save your data.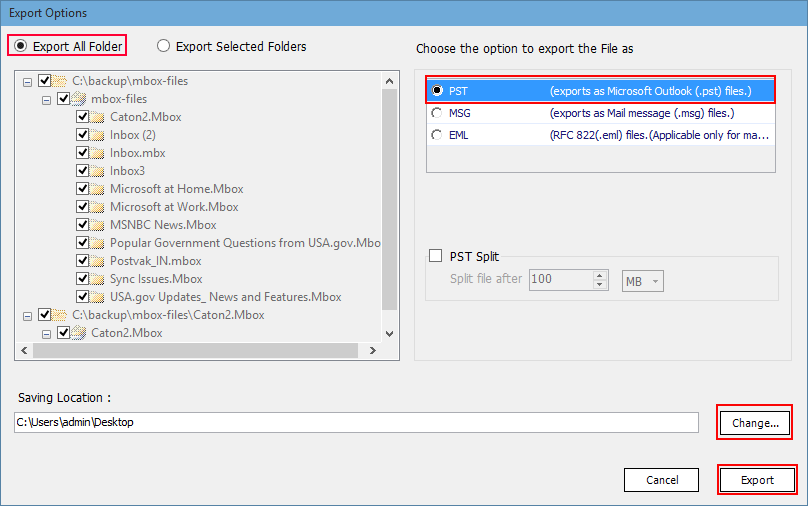 ---
Step 11
The export progress begins, it will take a few minutes (according to size of MBOX files)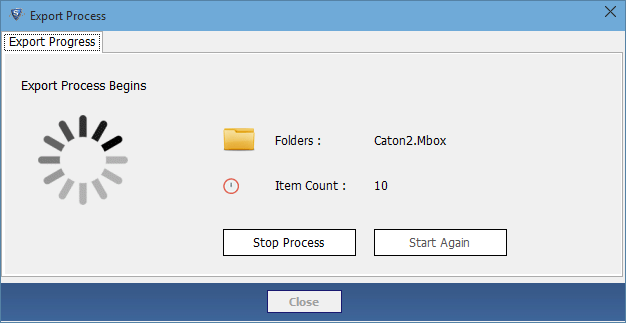 ---
Step 12
Once the export process gets over, a confirmation message "Export process completed successfully" will pop-up on the sceen.

---
Step 13
As the export process finishes, you will get a report. Click on "Open Location" to find out the converted PST file.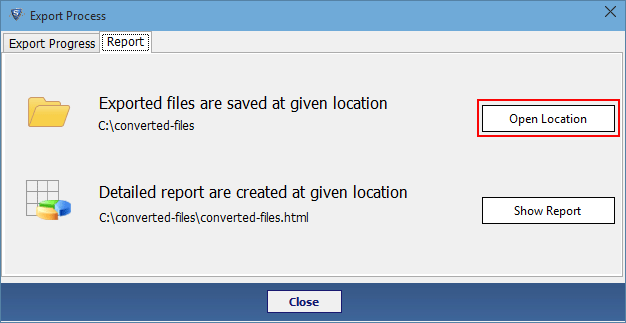 ---
Step 14
To view the new converted PST file, directly go to the respective folder path where you had saved the PST file.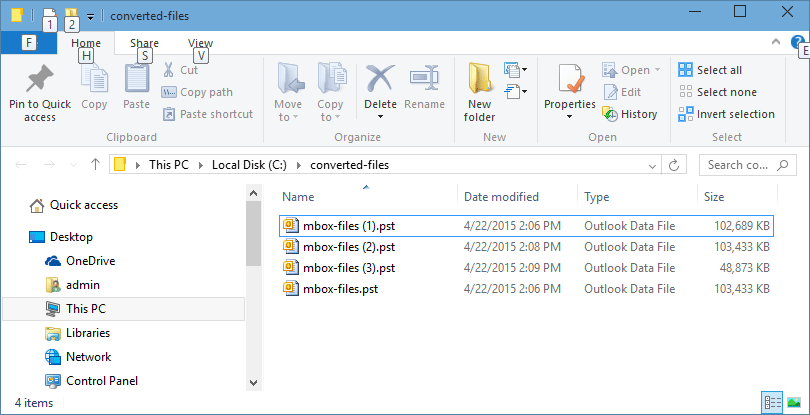 ---
Step 15
As the export process finishes, an Export Report will be generated. You can view the report by clicking on "Show Report" button.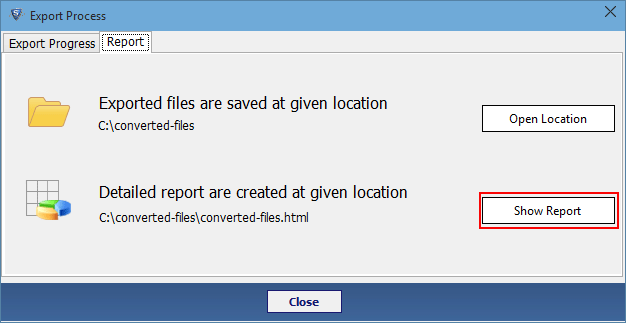 ---
Step 16
In the export report, you can see source file name, success count and fail count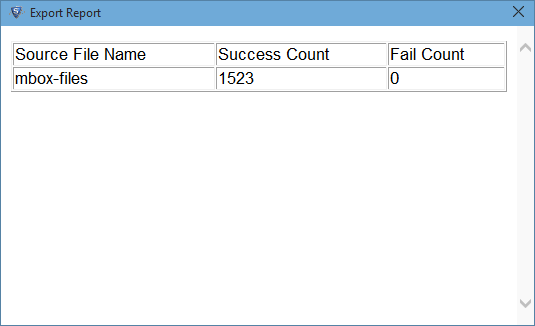 ---