Step 1
Open the software, move with Open tab for selecting MBOX files. For selection of files and folders, distinct radio buttons are available.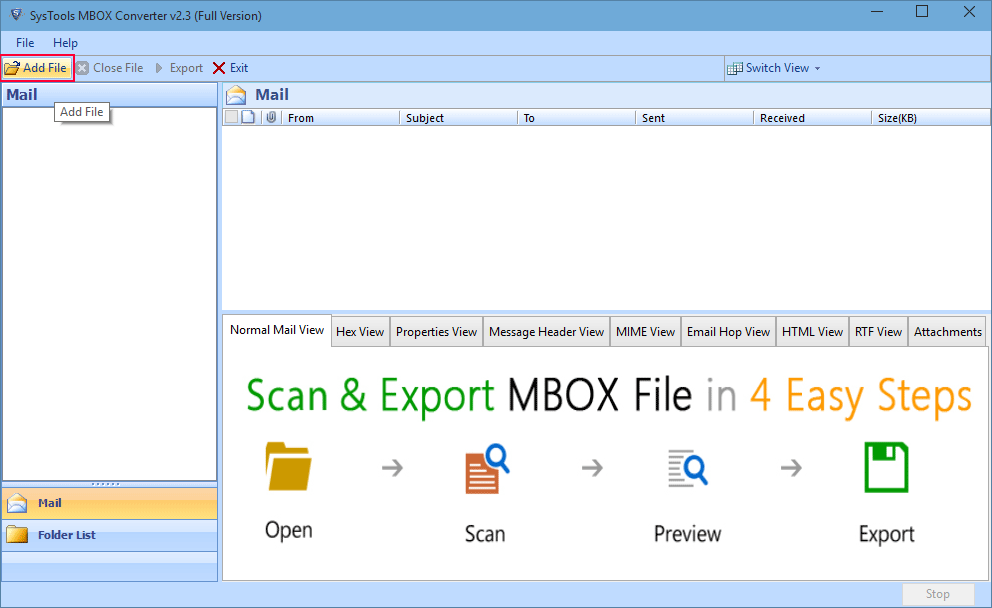 ---
Step 2
Once the selection of MBOX files will be done, the scanning process will be executed by software. After scanning of folders or files for MBOX, the preview of emails will be available.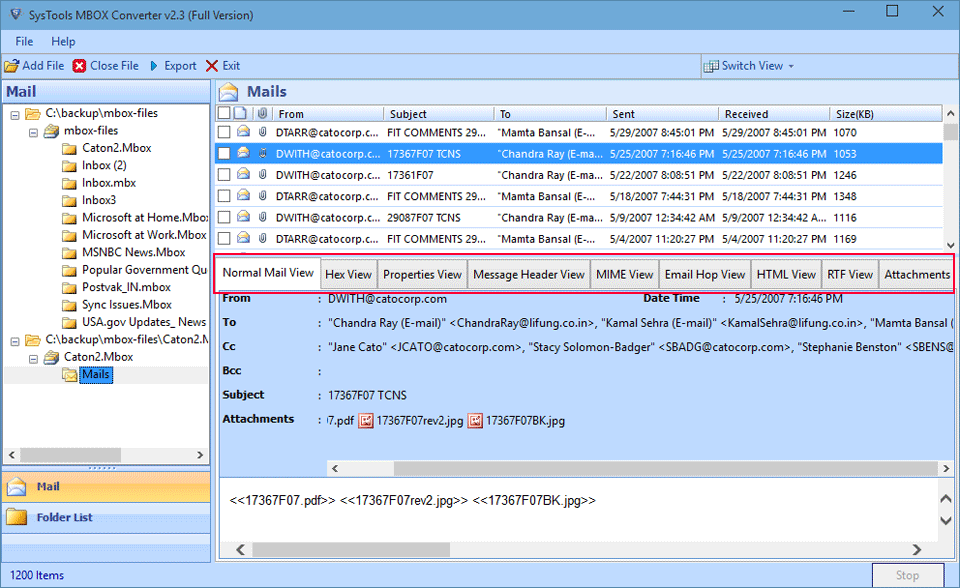 ---
Step 3
Exporting MBOX emails for individual folders/subfolders and extracting folder without eliminating single folder from that, both options are available. Select PST from the Export option and click the Export button.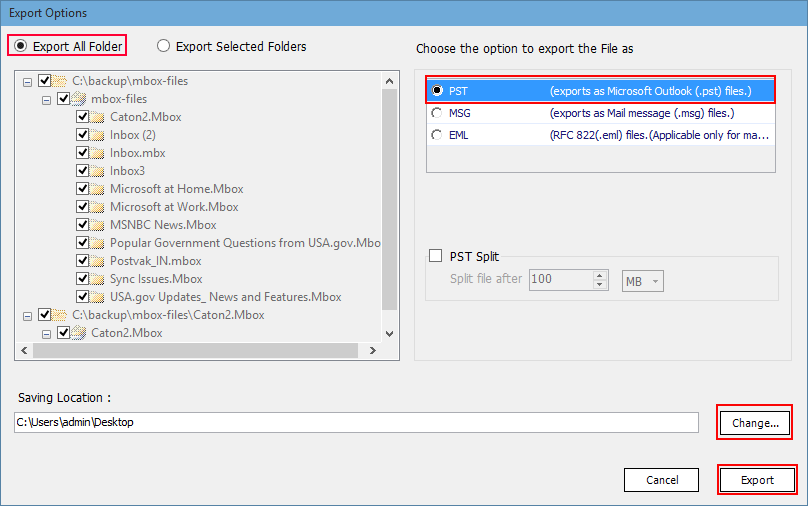 ---
Step 4
The Export process begins and it will take a while. You will get a confirmation message after completing the process.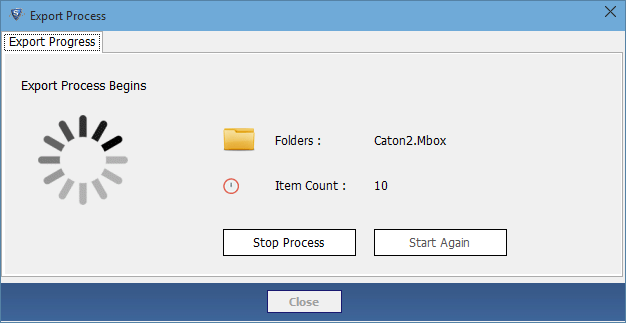 ---