How to Open MBOX Files
Simple steps to know how to view MBOX files with Attachments along with the Horizontal and vertical view.
Step 1
Go to Start » All Programs » SysTools MBOX Viewer Freeware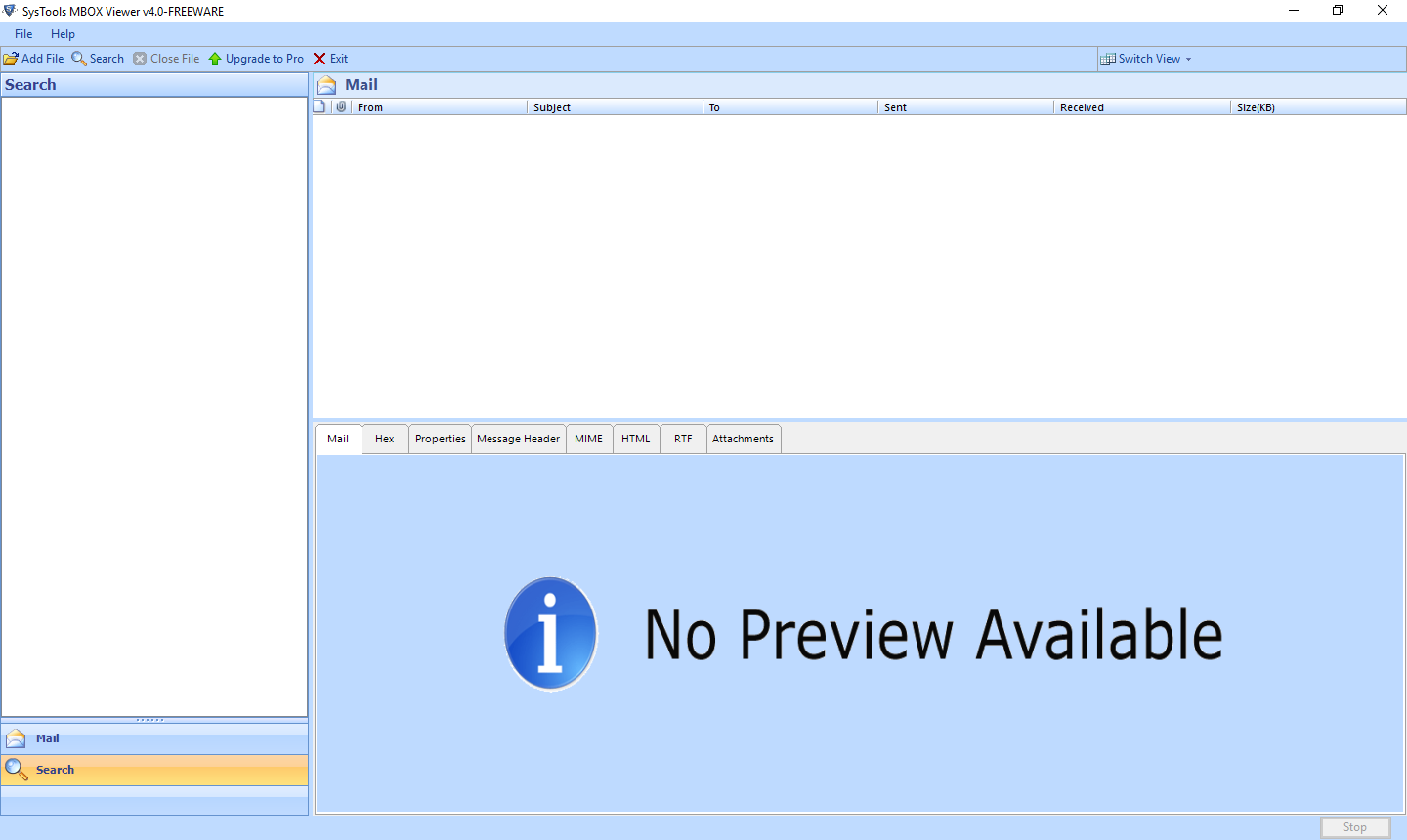 ---
Step 2
Click on Add File Option: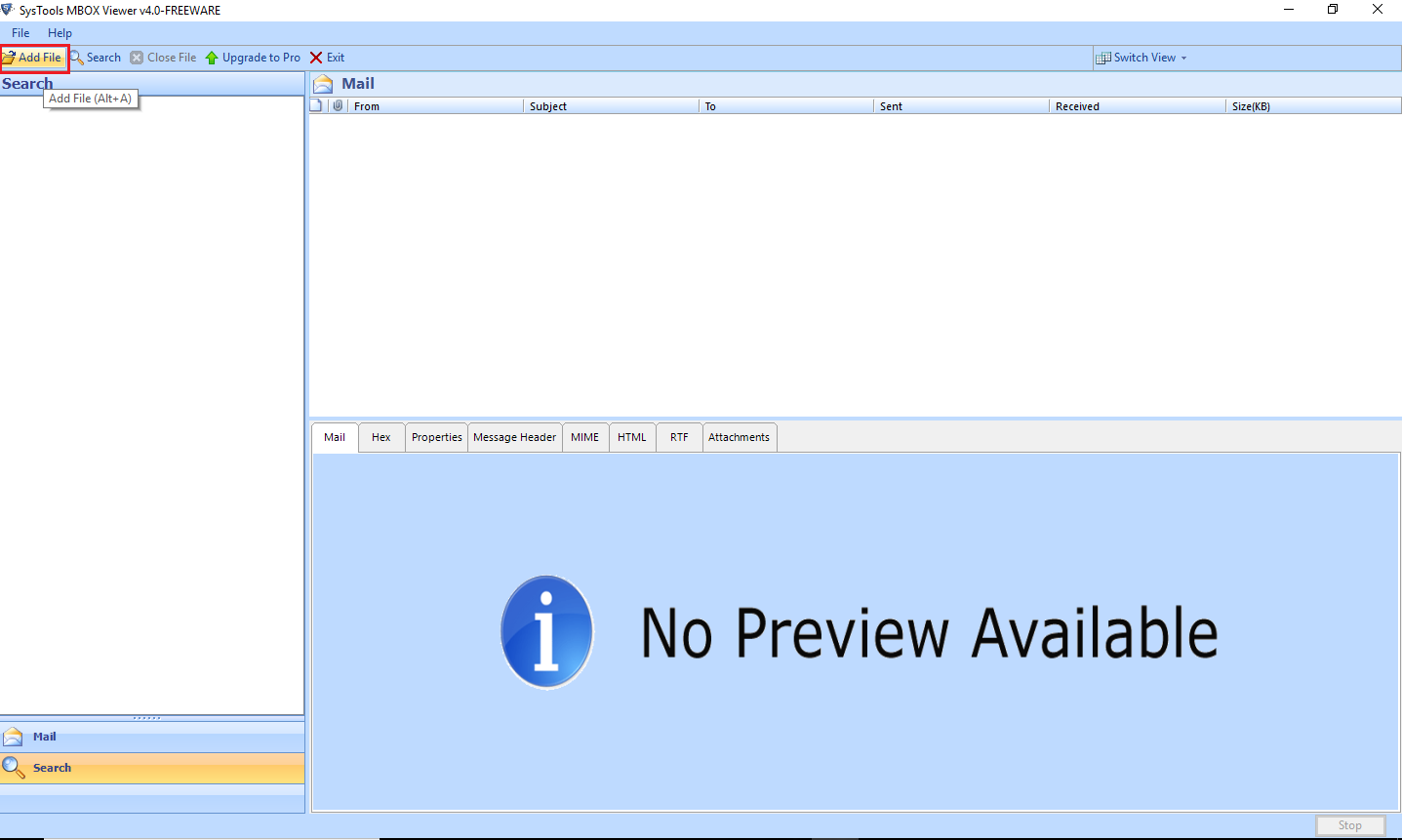 ---
Step 3
After selecting the configured email application, You can also select "Default Profile Configured" & click on Next button.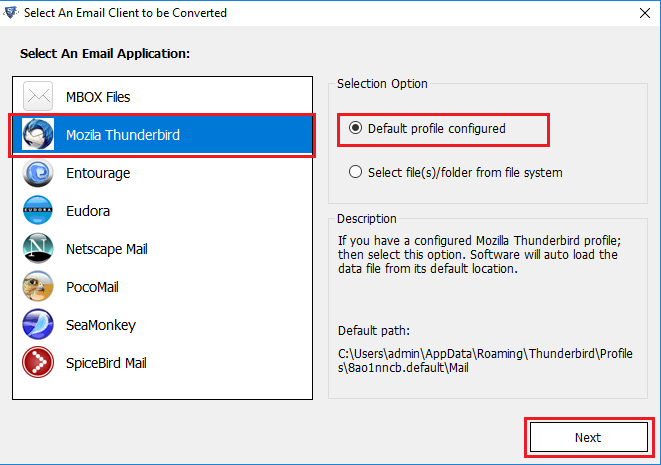 ---
OR Select an email application from the list or select "MBOX Files" option to select an MBOX file of any email client and click on Next button.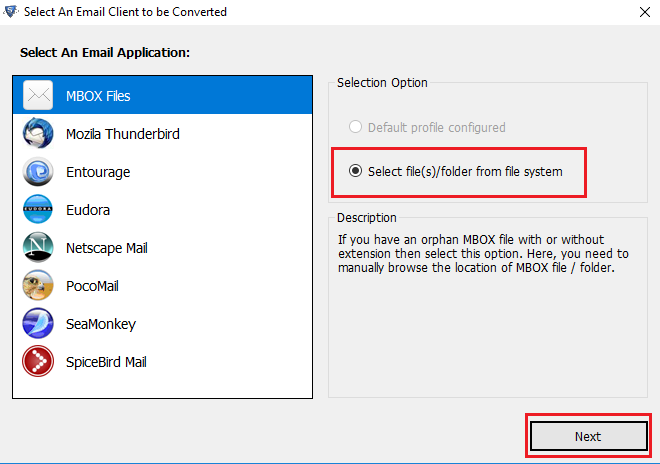 ---
Step 4
Press Browse button, after clicking on "Process" button a popup window will open.

---
Step 5
Select the desired MBOX file from your computer and click on "Open" button.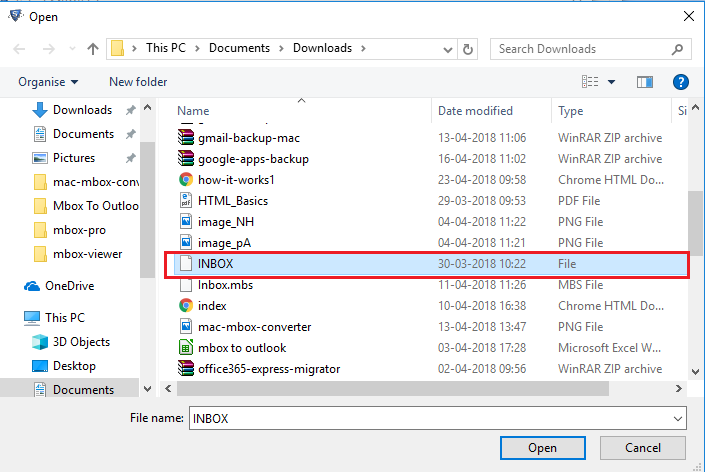 ---
Step 6
Click on Process.

---
Step 7
View MBOX Emails
MBOX Mail View of email is shown below in which user can view the email in usual way: Normal Mail View,Hex View, Properties View, Message Header View, MIME View, HTML View, RTF View.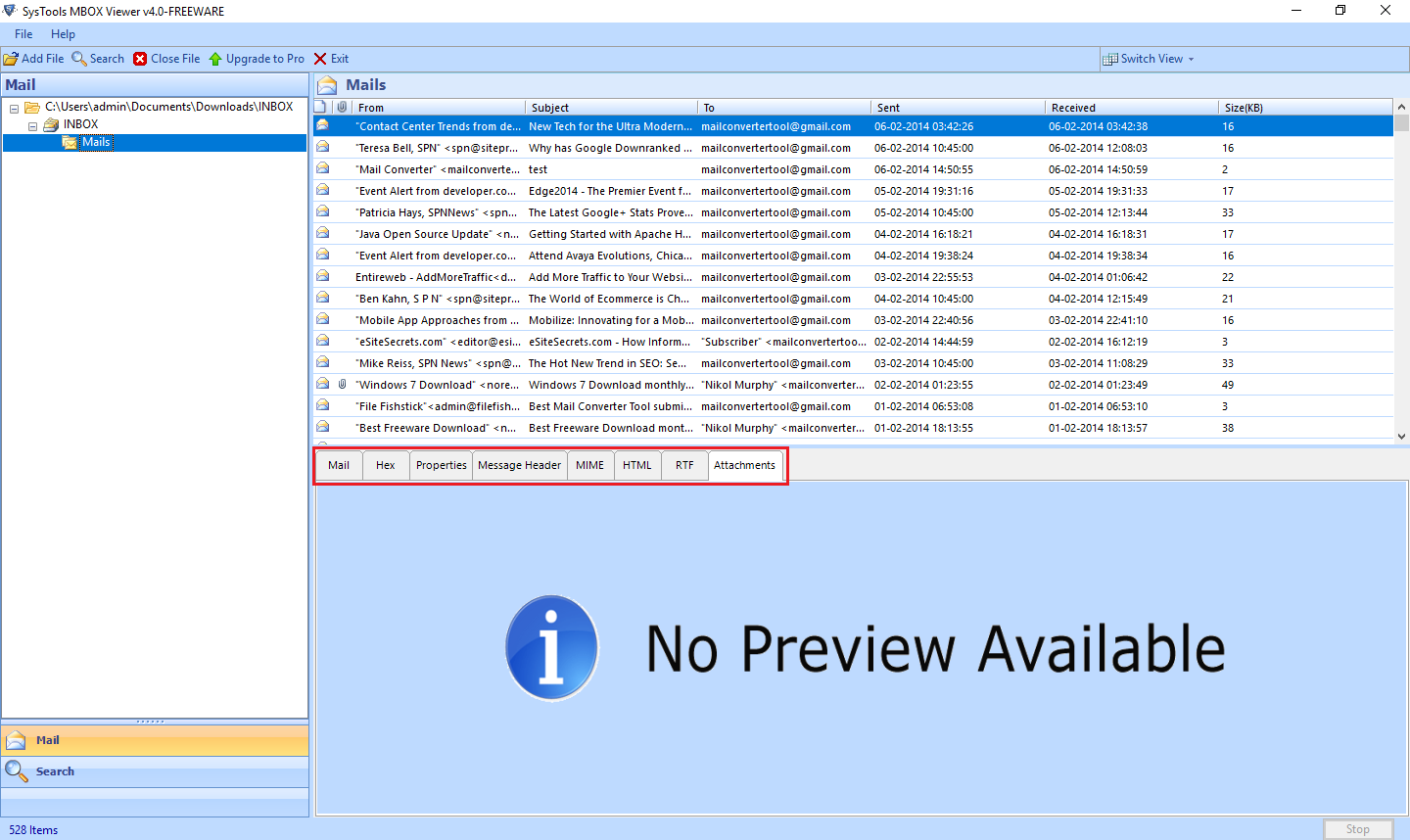 ---
Step 8
If you want to browse a folder containing Multiple MBOX files, then check "Use Folder Mode" and click on Process Button.

---
Step 9
Select MBOX file location from Hierarchy & click on OK.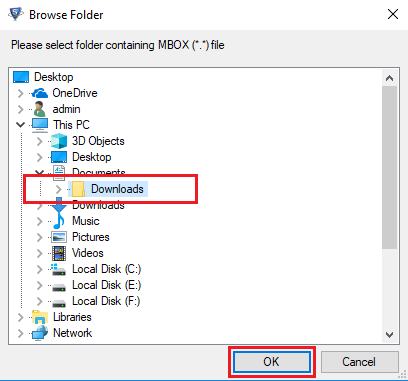 ---
Step 10
Click on Process.

---
Step 11
You can select Multiple MBOX files by Use Folder Mode.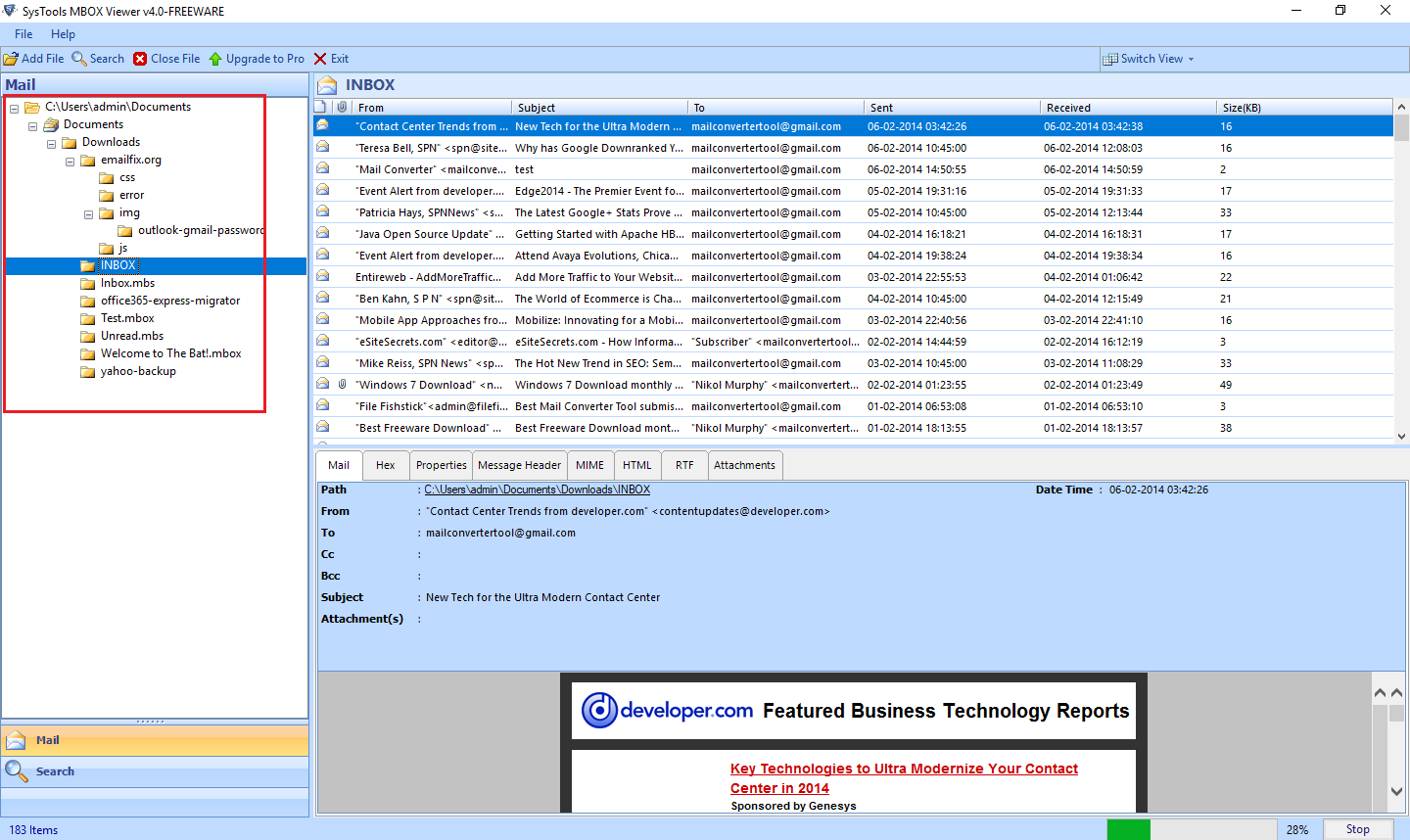 ---
Step 12
Attachments of email are shown under Attachment tab: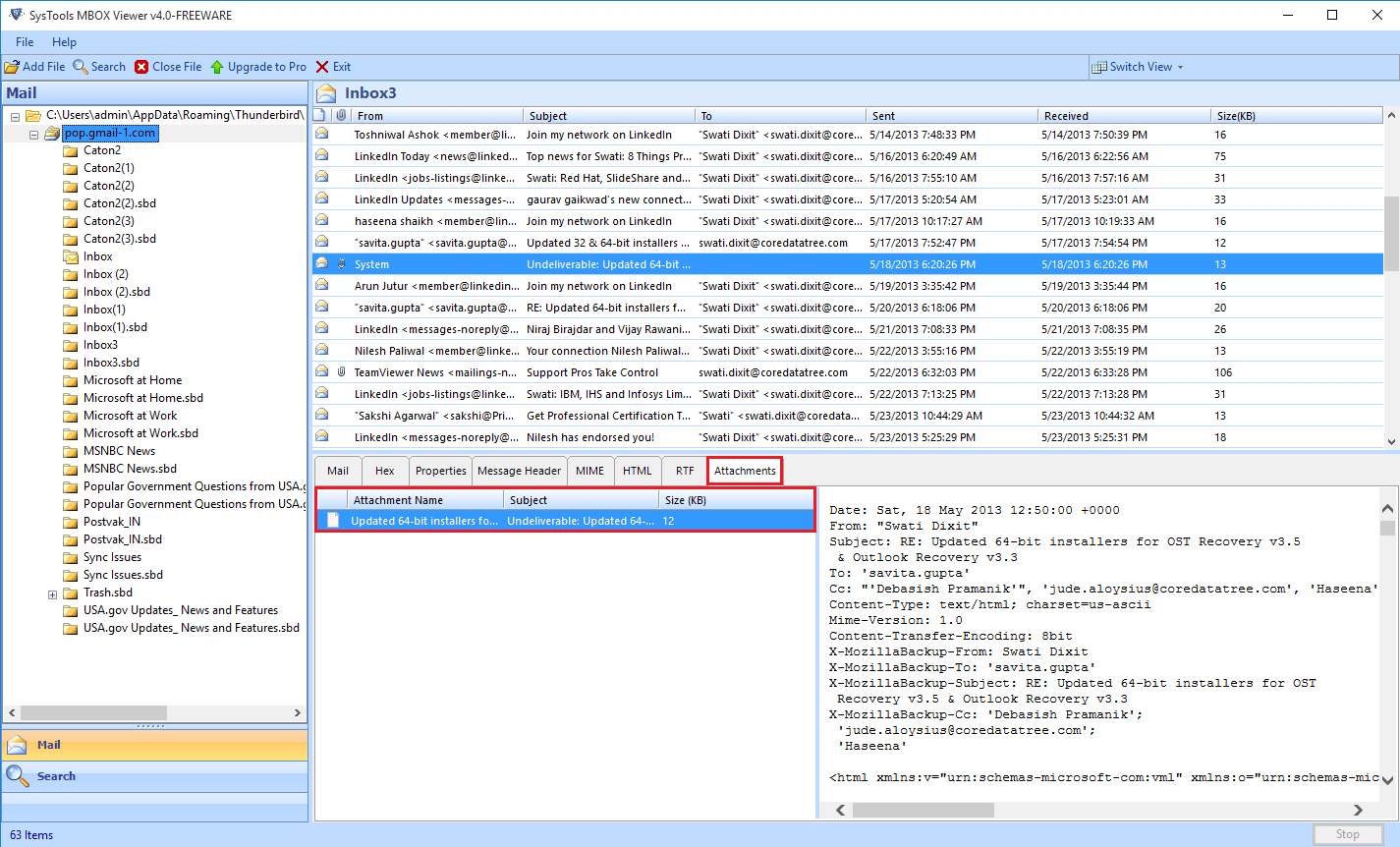 ---
Step 13
Different Mail Views Horizontal and Vertcal
The user can switch views from Horizontal to vertical in order to view the mails as per preference.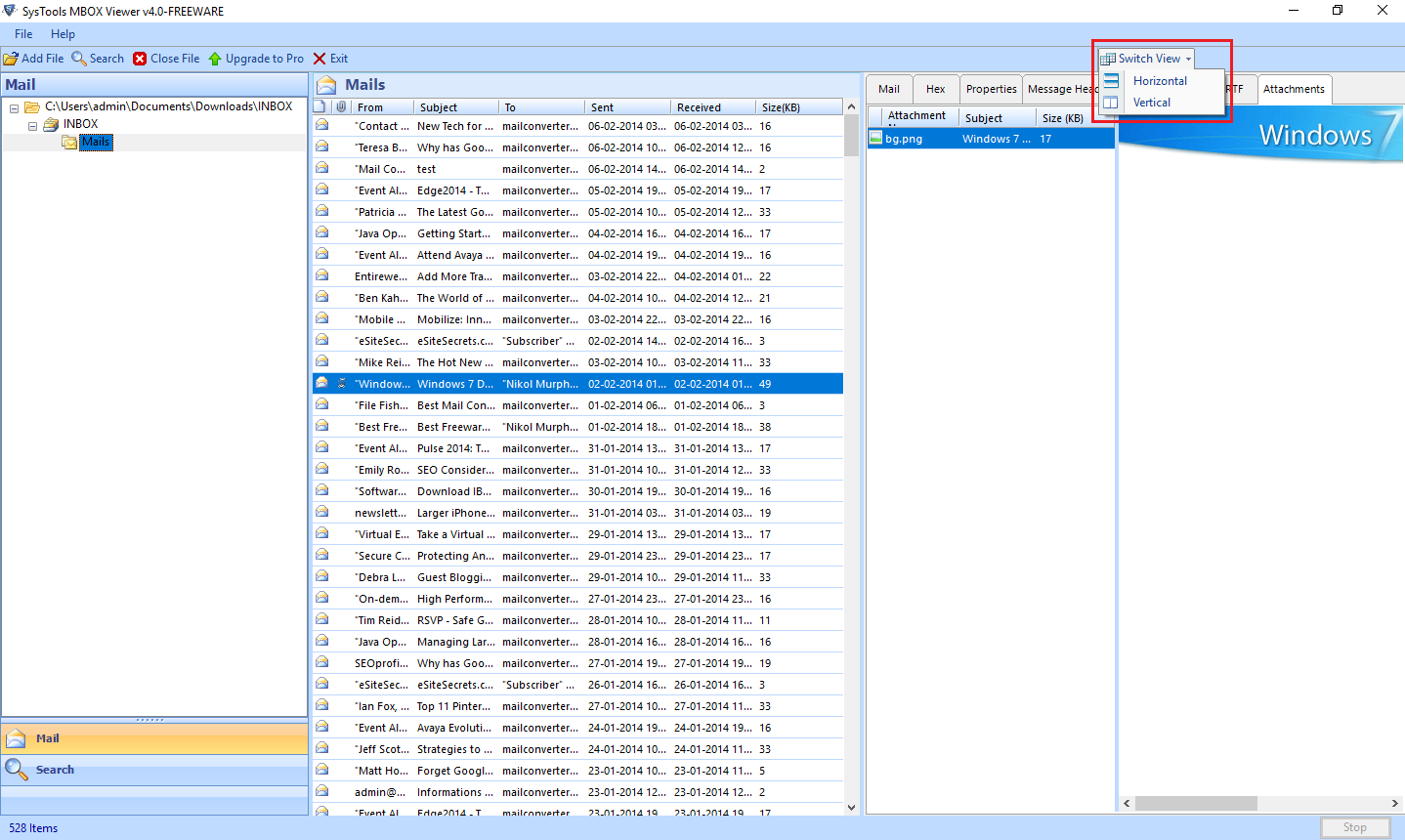 ---
Step 14
If you want to Extract, Print & Convert MBOX Files to PDF with Attachments, Click on Upgrade To Pro.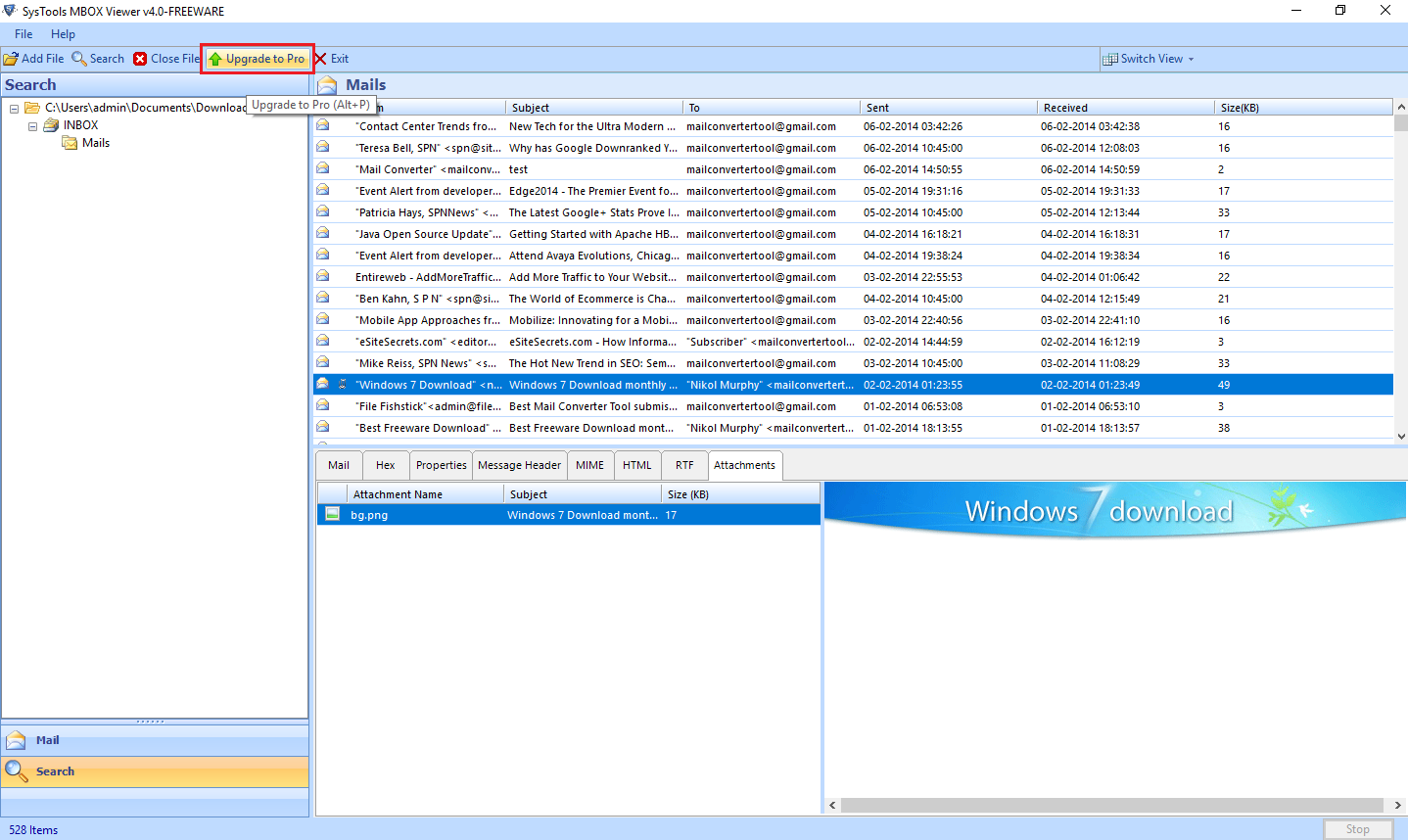 ---