Procedure For Elaboration of MBOX to PST Conversion
See the complete process of conversion via advance and effective tool. The software simply converts all MBOX emails with attachments embedded in email file like images, text, etc with perfection. Follow the simple and proper screenshots to know how to convert an MBOX file to a PST file with an ease.
Step 1
Click on Add File(s) button to add the MBOX file.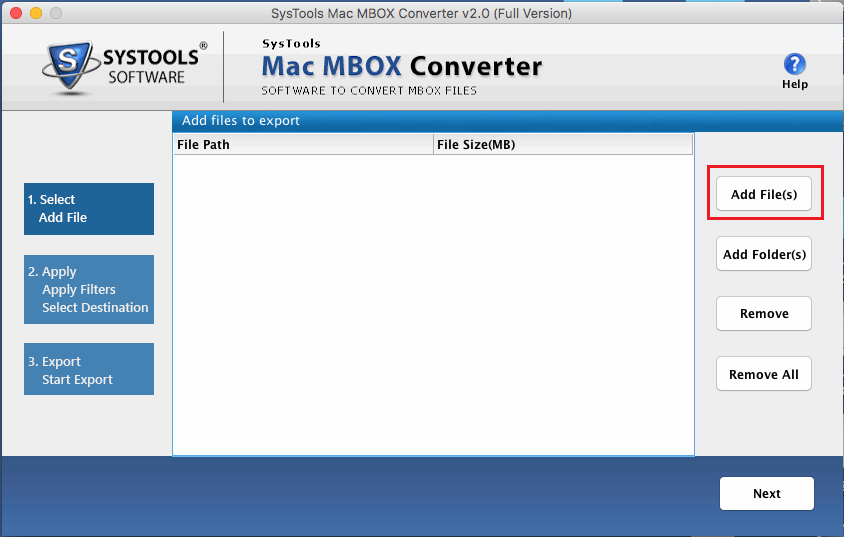 ---
Step 2
Browse and select the MBOX file in your system. Then click on Open button.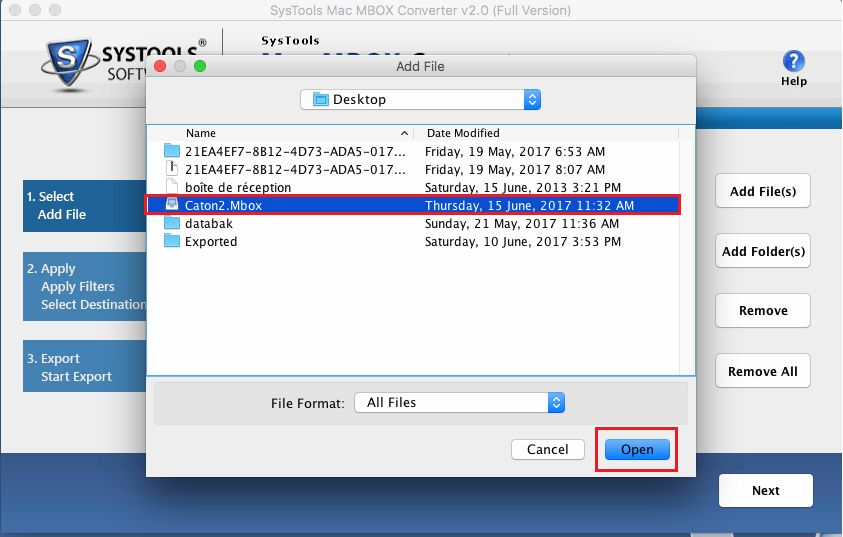 ---
Step 3
Now you can see file path and size of the MBOX file. Click on Next button.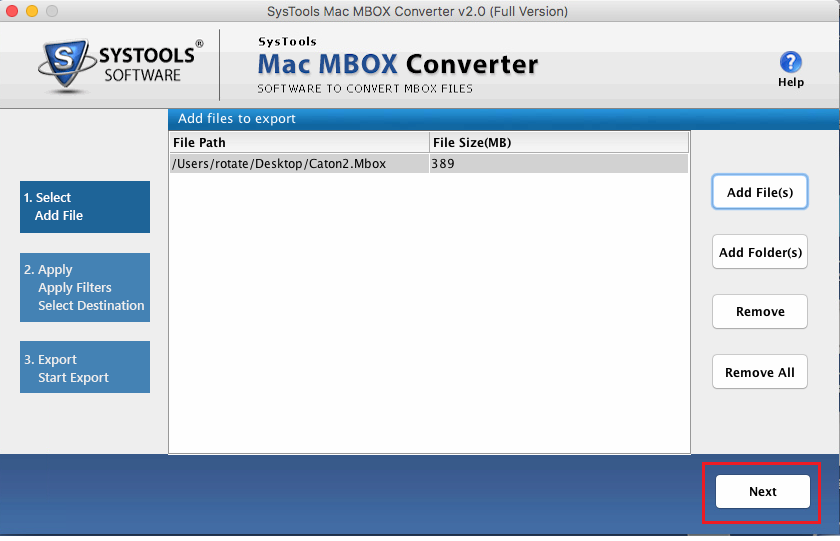 ---
Step 4
Click on PST radio button to export the MBOX file in PST format.
Date Filters: You can apply Date Filter to select and export email messages of the specific duration.
Maintain Folder Hierarchy: You can maintain folder structure and keep your data in same way as it was in the MBOX file.
Naming Convention: By default, Subject is the naming convention of the file.
Now click on Browse button and navigate to the destination location where you want to save the PST file.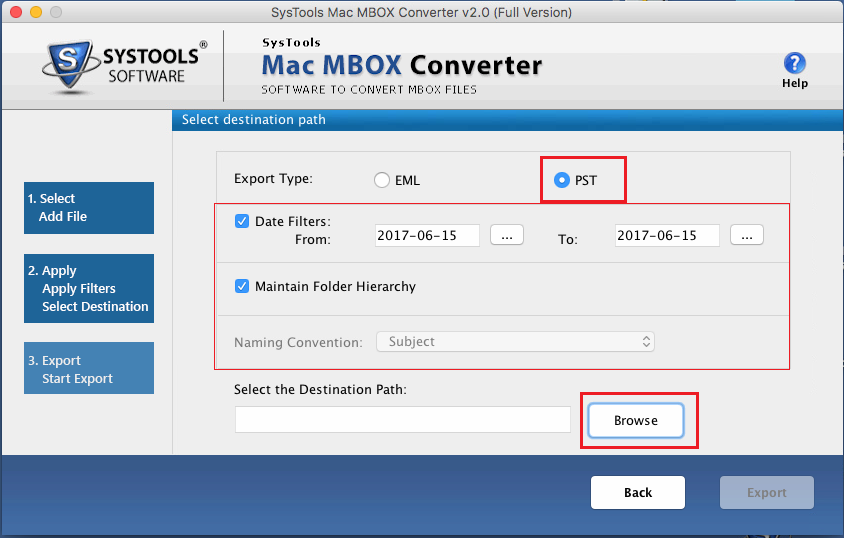 ---
Step 5
Select the folder or location to save the file and click on Choose button.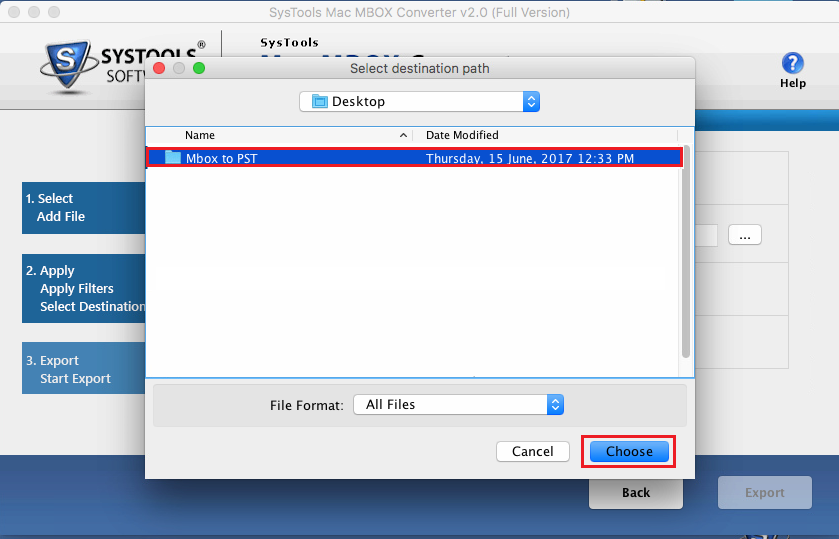 ---
Step 6
You can see the file path of the destination location. Click on Export button.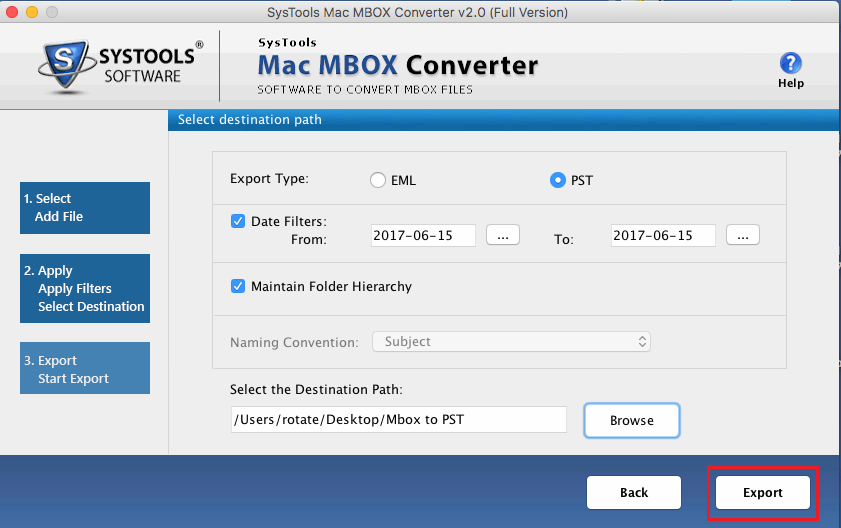 ---
Step 7
Now Export process will begin. The software will show Mail and Fail Count of your file if any.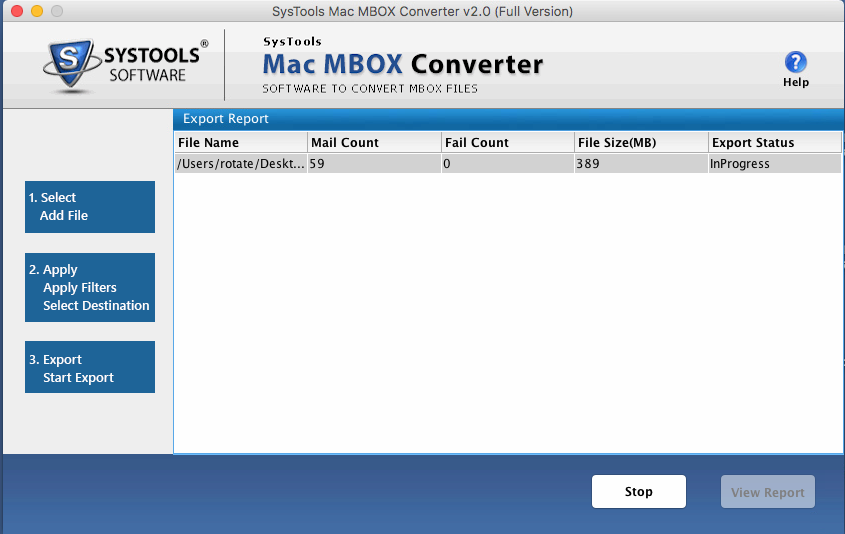 ---
Step 8
Click on OK button after complete export process.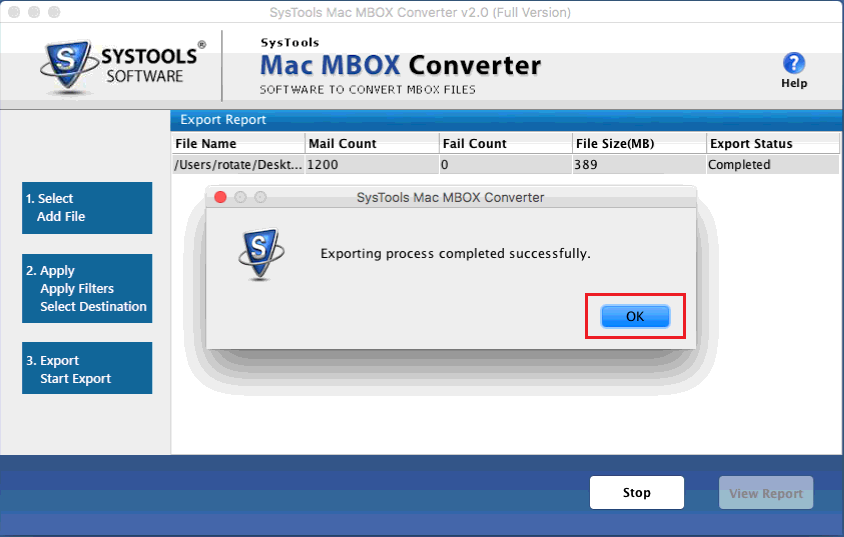 ---
Step 9
Now click on View Report button to view the Export Report.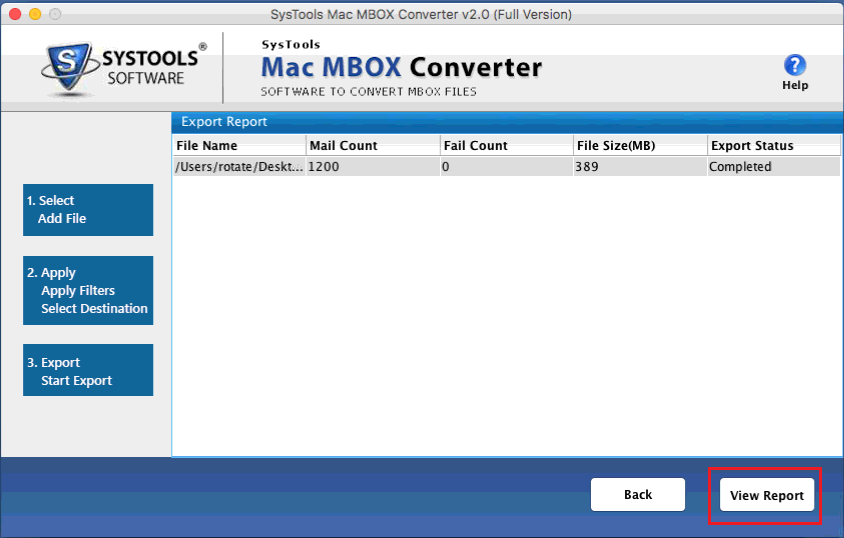 ---
Step 10
The software will open the folder directory. You can see that a folder named Export Report is automatically created. Now open the CSV file.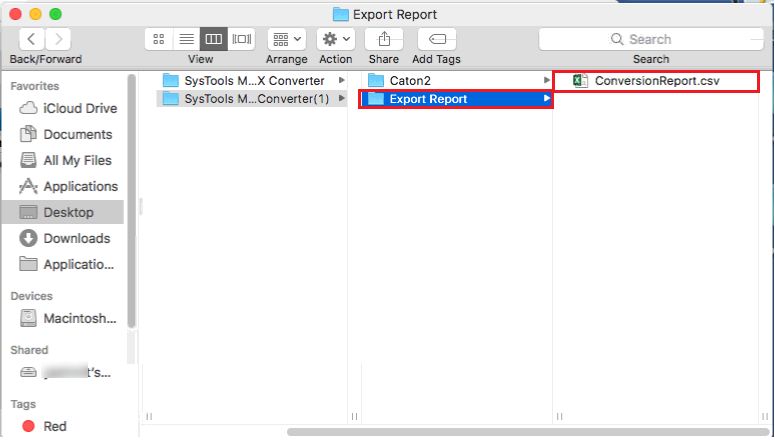 ---
Step 11
Now you can view the Mail Count in excel sheet.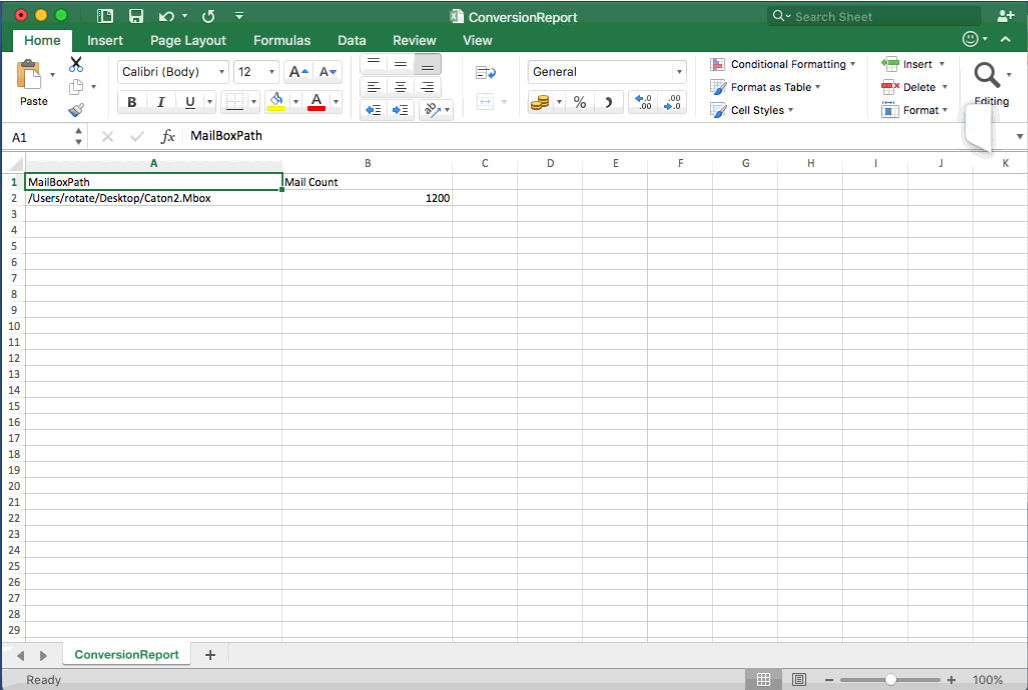 ---
Step 12
You can check your destination location. You will get MBOX file converted in PST file format.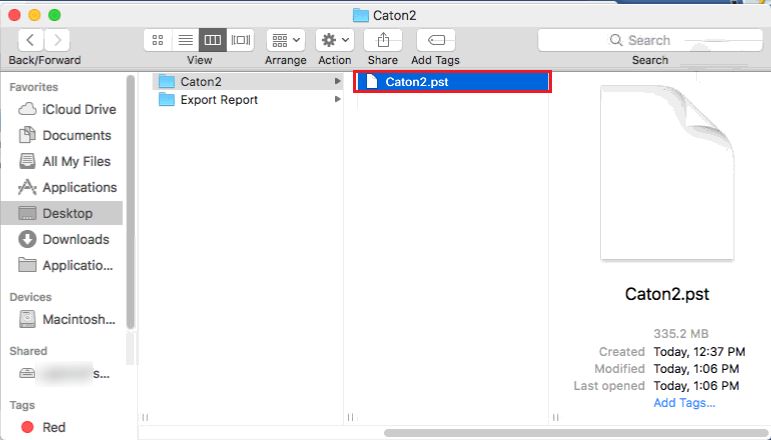 ---
Step 13
To view the PST file, open Outlook in your system. Click on Tools on the menu bar and click on Import icon as shown below.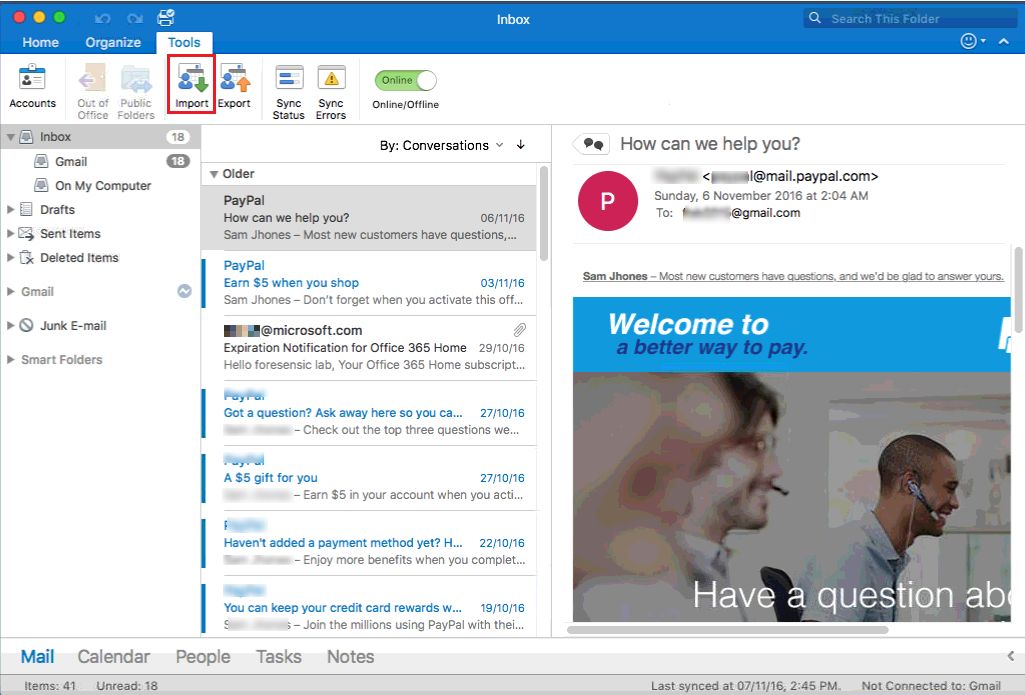 ---
Step 14
Click on Outlook for Windows archive file (.pst) radio button. Then click on Continue button.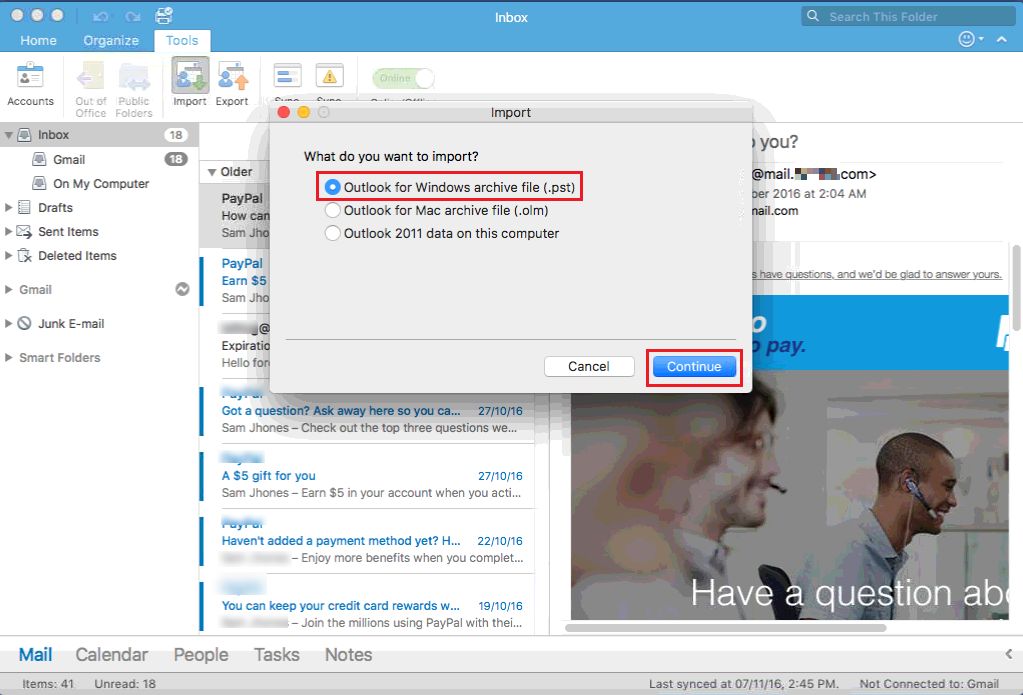 ---
Step 15
Browse and select PST file in your system and then click on Import button.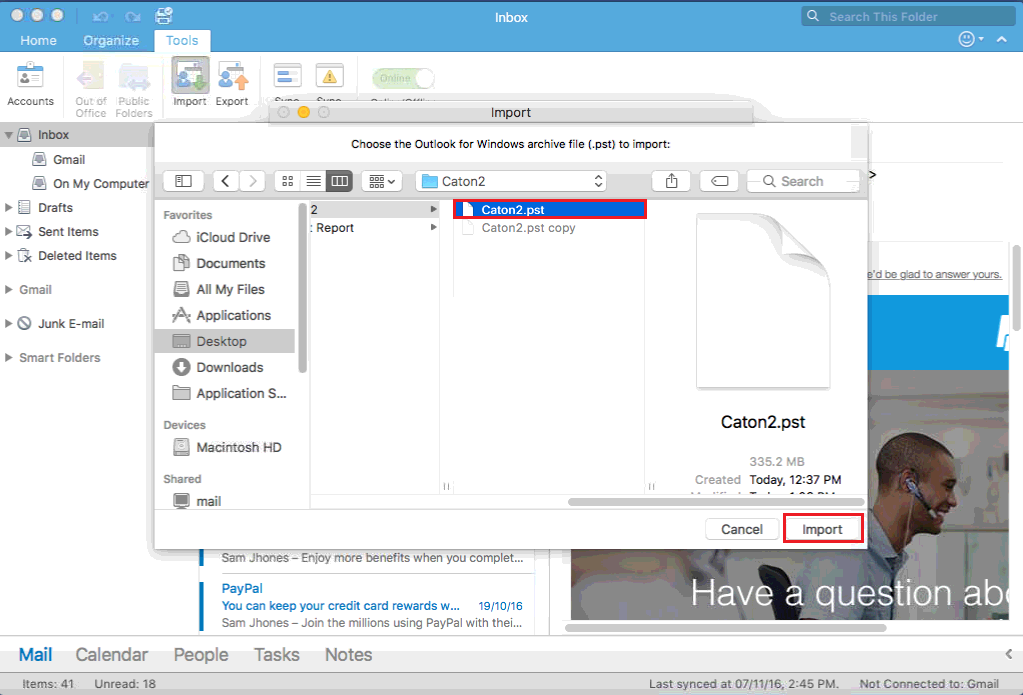 ---
Step 16
Now import process will begin and all the mails in PST file will be imported to Outlook.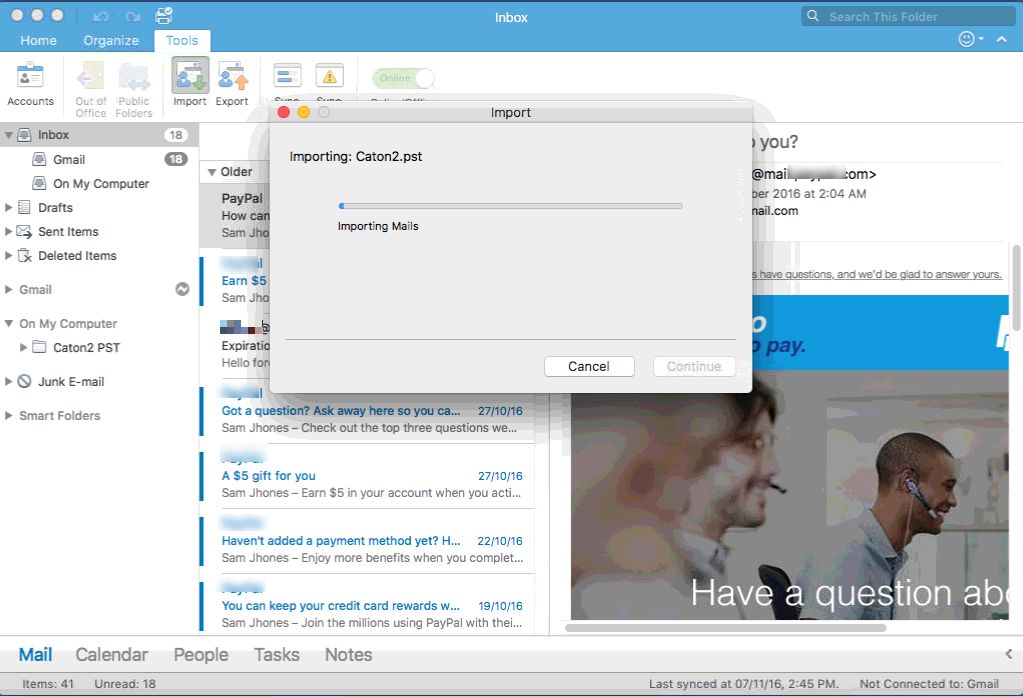 ---
Step 17
Now the PST file is successfully imported to Outlook. Click on Finish button.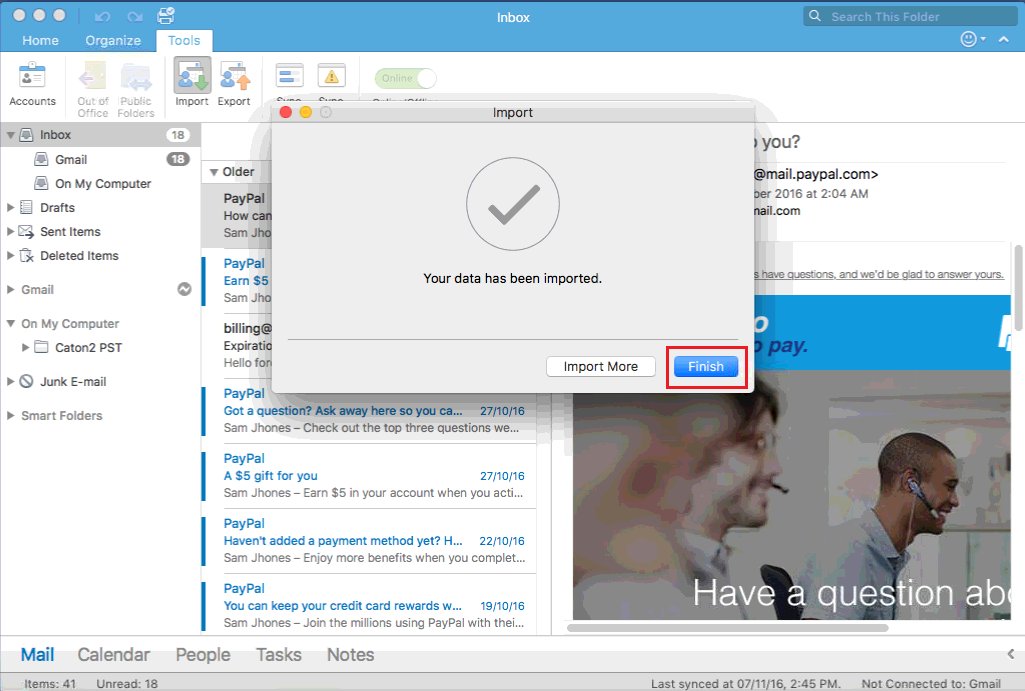 ---
Step 18
Now you can see all the mails from PST file in Outlook.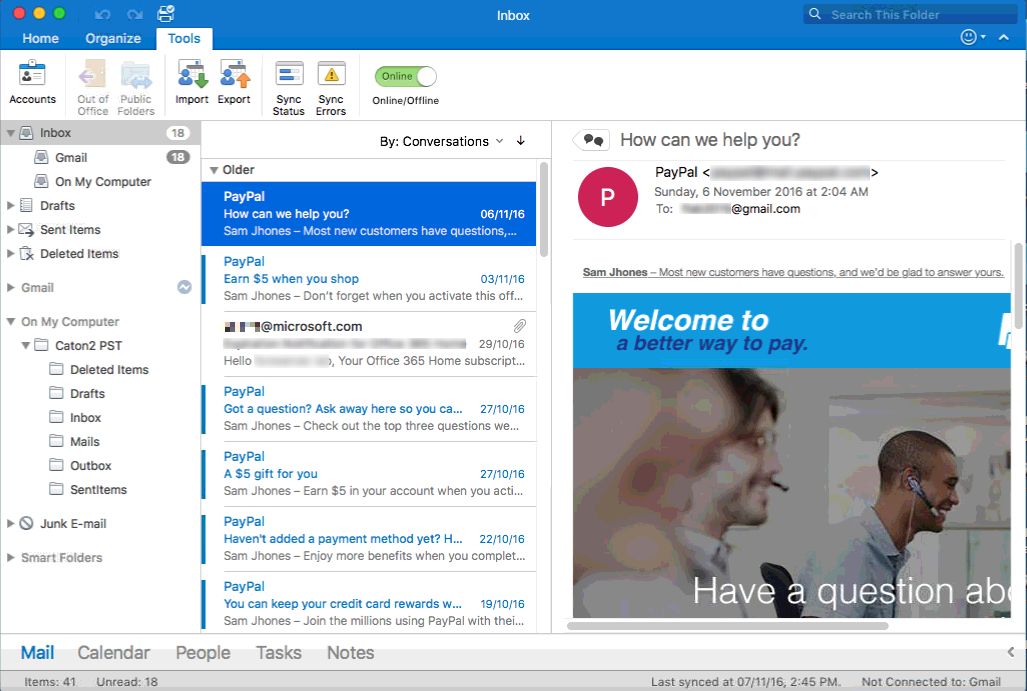 ---